One family's experience with both sides of the incredible process that is Organ & Tissue donation. Two stories that started out as one, are now tightly interwoven with the same golden thread of hope. We share both stories together, to encapsulate the close relationship shared by siblings Mark Hendra, and Tanya Bothma.
Mark Hendra
Tissue Donor (10/11/1980 – 02/07/2017)
Centurion-based Mark Hendra (36) was a vibrant, dynamic young man in his prime when he fell to an untimely death after his powered paraglider spiralled out of control. The tragic incident occurred at Sunderland Ridge, one Sunday afternoon in July; and both devastated his family, and left the Centurion flying community reeling in shock. Described as adventurous, with a big heart for his family, animals, children and the environment, the IT businessman had recently relocated to Centurion, from Cape Town. Mark was an avid flying enthusiast who started his microlight training in Cape Town a few years earlier. Flying had quickly become his passion, and he often shared aerial photos or videos with his family.
Grasslands Sports Club chairperson Andrienne Visser said that Mark had been a member of the club for nearly a year, and had spent most of his Saturdays and Sundays out at the flying field. She commented, "Everyone on the field loved him very much – you do not get many people with big hearts like his around anymore." Visser confirmed that a few people had seen Mark falling from the sky and immediately rushed to his aid. One of the club members began performing CPR on him, and from there "an officer from the Scorpion Risk security services took over the CPR compressions, as he was a level 3 first aider," Werner Vermaak, ER24 emergency services spokesperson said paramedics responded around 17:00 pm to the accident alert. Upon arrival at the scene, they found a bystander performing CPR on the man. "Paramedics assessed him and discovered that there was, unfortunately, nothing more that could be done to assist him; he was declared dead at the scene." The cause of the accident was not immediately apparent. The SA Hang Gliding and Paragliding Association (SAHPA), said it was investigating the accident. Schalk Bothma, Mark's brother-in-law, described Mark as an adventurous soul, who committed himself wholeheartedly to any project or hobby. "He loved living his life and didn't hold back on anything." Although Mark was not married and had no children of his own, he was family orientated and never missed a family celebration or birthday. "He would fly to Cape Town from Centurion on every occasion," said Bothma. He said the family was heartbroken and finding it extremely difficult to come to terms with his death. Bothma added that his wife Tanya, Mark's sister, had been diagnosed with an asthmatic disease as a child and that Mark was incredibly supportive, comforting her if she wasn't feeling well. With only 15 months age difference between them, Mark and Tanya were very close. "We don't know what happened, but we know Mark. He had a giving heart, and we are always going to miss him very much."
Based on the fact that that Mark was a registered organ donor already, the Hendra family had absolutely no hesitation in agreeing to donate some of his tissue for transplant purposes. Despite their overwhelming grief and loss, it was a privilege for them to consider helping someone else in need. Their gift provides hope and gives patients with a chance to live a full healthy life again, and that's the greatest gift that one could give someone else! At this point, (October 2017) the Hendra family find themselves on both sides of the spectrum. On the one hand, they have experienced profound loss, but with that, some comfort knowing that Mark left his legacy through donation. On the other hand, they have Tanya, who is desperately ill, and who, since Mark's untimely death, has very recently received confirmation that she is on the active waiting list for a lung transplant. This story is so powerful. It is at the same time sad and incredible – that one family has donated and also needs a donor. Judy Hendra, Mark's mother, is an Occupational Health Practitioner and has wanted to be a nurse since she was only four years old. She does what she loves, every single day. Together we (Mark and I) made a difference in so many people's lives" she added. Both mother and daughter have committed to promoting organ and tissue donation, and Tanya is currently preparing for her transplant procedure.
Tanya Bothma
Donor-recipient
We first came into contact with this petite blonde, while gathering information for the Tissue donor story on her brother, Centurion-based Mark Hendra (36) the dynamic, vibrant young man who tragically lost his life after his powered paraglider spiralled out of control on a Sunday afternoon in early July 2017. This tragedy left his family devastated and Tanya, his elder sister, has been battling to come to terms with this loss, ever since. In Tanya's own words "I can't tell u how much I miss him"!!!! Since Mark's accident, both Tanya and their Mum, Sr Judy Hendra, a registered nurse (Occupational Health Practitioner) offered to assist in promoting Organ and Tissue donation awareness. The siblings, Mark and Tanya, were especially close (not only due to their age difference of a mere 15 months), but rather because Mark had always been there to offer reassurance to his sister, diagnosed as asthmatic at only 18 months. Mark proved to be an incredible support to Tanya throughout their lives together.
Having been privileged to tell Mark's story, we requested final comment from Sr Judy, only to learn that Tanya had been waitlisted for a lung transplant and placed on the 'active' lung transplant list! Tanya received formal notification from the Division of Pulmonology, Groote Schuur Hospital on 01 November 2017. Having battled her chronic illness from an early age, Tanya's hopes were raised when she heard "The call that we have a donor, can come at any time!" Although being a donor-recipient means that the patient receives a chance at a lifesaving procedure, the patient's hope and anticipation balances on a sword edge, with the knowledge and realisation that another family will be mourning the loss of their loved one. (The very donor whose legacy gifts life to the donor-recipient and allows his or her family the hope for a second chance at life. The donor's family will receive some measure of solace, knowing that they have fulfilled their loved one's wishes, and knowing too that their loved one's legacy will live on). How bittersweet, yet how honourable. How absolutely incredible.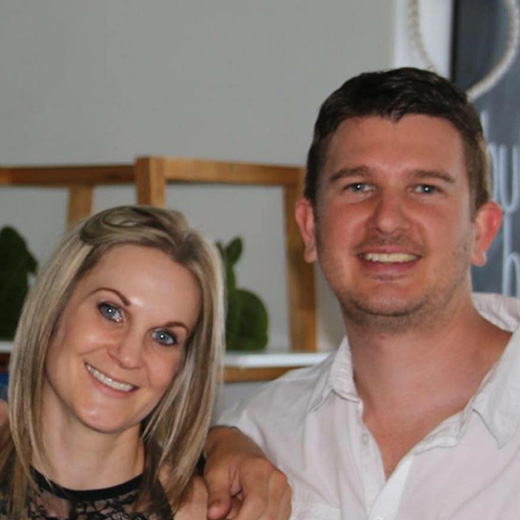 – update –
On Sunday (10 December 2017) we received word from Tanya's mother, Judy Hendra that Tanya had received a call to alert her about a lung donor that was a suitable match for her. Tanya went into theatre on Monday, 09h00 for her lung transplant procedure, and at 16h00 her family received word that her 'new' lungs were working, that she was no longer on the support machine and that the medical team were busy closing her chest…! From there, Tanya transferred to the Intensive Care Unit, where the surgical team reassured her family that the procedure had gone as well as could be expected and that the following 12 hours would be critical. Tanya remained in ICU where she was closely monitored. The family were advised to expect the next three months to be quite eventful with ups and downs. The Hendra and Bothma family's text message read…(with kind permission Judy Hendra) "It (the lung transplant procedure) is an incredible event in our lives and we will live by His Will and trust that from here it goes as well as the operation itself. Thanks to everyone for your prayers and words of strength and love. We are all very tired but grateful and at peace. Daniella (Tanya's little girl) is doing well and just happy to see mommy come past to ICU. I will try and keep you guys as updated as possible in the time going forward, and lots of love from the Bothma and Hendra family. At this time particularly, we salute and give thanks for each and every donor family, for their courage in agreeing to honour and respect their loved one's wishes, especially in the midst of their grief and pain. You can be so very proud of your loved one, and the legacy of love that they have left behind. The ultimate gift to another".
– update –
(with kind permission and in Judy Hendra's words)
Wednesday 2018/02/21 – "Tanya is on the fast track to recovery, there have been some challenges along the way as expected – heart flutter that necessitated a stay in ICU for a few days, and some medication – a fungal infection in the lungs that required a week's stay in the hospital, and some medication. Continuous nausea throughout is also making it difficult for Tanya to eat and gain necessary weight. But….today, officially we can confirm that Tanya has got normal lung function for the first time in her life, she has increased her capacity from 400ml of air to 2L of air flow, and she is already doing exercises with her pulmonary rehab that she could only dream about doing before! The phenomenal care that Tanya has been receiving from Groote Schuur hospital has been nothing short of amazing. From the procedure itself, the excellent care in the ICU, to the weekly visits to the transplant clinic has been nothing but professional, diligent and of the highest medical care available. Tanya will be forever grateful to these medical professionals doing their utmost best to improve the lives of the patients in their care. And then she (Tanya) is especially and eternally grateful for the donor, and so painfully aware of the pain and grief experienced by the family and friends of the donor since she has experienced both sides of this incredible process called organ donation.
And finally we trust in God and believe that His hand is in all of this, and one day we will understand why this amazing gift to one and at the same the tremendous pain for another, goes hand in hand. We urge you to consider becoming a donor, and of leaving a legacy of your own. Thank you". The Hendra & Bothma families.