Desré Jenkinson
Cornea Recipient
Desré Jenkinson, originally from Queenstown, and now Johannesburg based, is a multiple cornea recipient.
Throughout her life (since her teens) she has worn glasses or contact lenses. It was during one of her regular eye visits in April 1998 that her ophthalmologist Dr van Niekerk, discovered that her cornea was exceptionally thin and recommended that she receive a replacement. Her name was added to the waiting list and after some two years, in January 2000, she received her first donor cornea (locally sourced).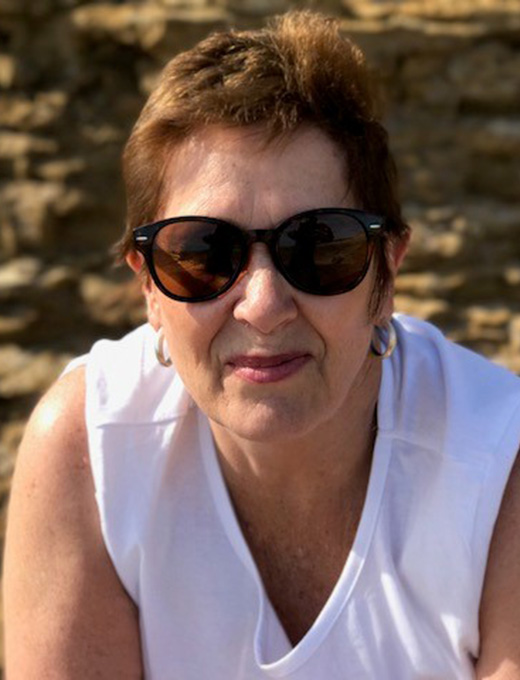 The cornea lasted around 6.5 years until it was rejected, and Desre received a replacement in 2006.
During her ongoing regular checkups Desre's ophthalmologist noticed that her vision was deteriorating as a result of her body rejecting the donor cornea. She received a third cornea in 2011, but within a few months it once again rejected and had to be replaced. Unfortunately this was also short-lived. Her last (5th) cornea replacement took place in 2012. Desre was informed that the latter was donated by a young donor. This really hit home for her as she has children and grandchildren of her own – how wonderful to receive help through the actions of an unknown stranger!
Desre feels blessed and extremely grateful for the gift of sight. Were it not for the generosity of her unknown donors she would not be independent or mobile. She would not have been blessed to experience a recent extended overseas trip with all 5 of her senses intact. She would not have been able to witness the birth and growth of her grandchildren – the most recent 3 weeks ago!
With her history of deteriorating eyesight, it is a blessing that Desre is grateful for every single day of her life.
She is constantly amazed by the fact that just one donor can help so many people through his/her selfless gift, and advocates for organ and tissue donation.
Desré gives thanks to the selfless donors whose generosity ultimately saved her sight. She realises the value of becoming an organ and tissue donor and how this can completely change someone's life for the better.